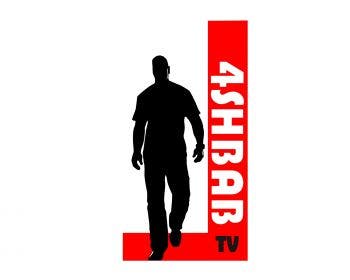 Muslim music channel Islamizes pop culture
'Islamic MTV' blends western art with Muslim culture
A newly launched Egyptian music channel that aims to bring Islamic values to the MTV generation arrived on satellite channels across the Middle East and Europe in a bid to help young Muslims make the connetion between their Islamic way of life and contemporary art forms.

The channel called, 4Shbab or for the youth, is Egypt's first contribution to the music television industry. It aims to create a Muslim domain out of the predominantly western art form of pop music as well as hip hop and is seen as an alternative to music video networks that do not promote values compatible with Muslim culture.
At the center of 4Shbab's goals is defining the Muslim identity for young generations who strive to find a medium in pop culture that speaks to their values and experiences, something which Ahmed Abu Haiba, the founder of 4Shbab, says is very hard to do given the lack of Islamic pop culture venues.

"A divided identity is what Muslims are experiencing in these times," Abu Haiba told AlArabiya.net. "Young Muslims are bombarded with a slew of non-Islamic cultural values through music that contradicts their life styles, and forces them to believe one thing and watch another," he explained.

Twenty-three-year-old Sameh Ali concurs and told AlArabiya.net that he rarely finds an art form that is both respectful of Islamic Arab culture and has a modern appeal.

"It is either I watch anasheeds—traditional religious songs—or I watch 50 cents and other rap and hip hop that clashes with my values," he told AlArabiya.net. "Muslim youth want to find something cool to engage with without compromising their Islam."

This is where 4Shbab comes in. "It makes it possible to be Muslim and have a unique pop culture that promotes Muslim values," Abu Haiba said.
Universal and diverse
However Abu Haiba stressed the global reach of 4Shbab, describing the project as a universal mosaic that brings together the diversity of Muslim cultures around the world.

"4Shbab follows the philosophy of Islam as a universal religion. When Islam spread worldwide, it absorbed elements of other non Muslim cultures that were complimentary to its message and this is precisely what this music channel does," he explained.

4Shbaba broadcasts music by Muslim groups from around the world in different languages such as American Muslim rappers Native Deen, Rihan, 768, and many Arabic songs imbued with Islamic values of piety, prayer, and belief in God.

Part of the channel's appeal therefore is the plethora of art forms and styles that collectively promote the Islamic way of life. The hiphop of Native Deen and the lyrical acapella chorus of Rihan offer a cultural contrast to Arabic songs of Sami Yusuf and the religious songs of Egyptian and Saudi singers.

"The art form is not the issue. It is the content. 4Shbab welcomes all cultures and art forms so long as they are committed to spreading the values of Islam of piety, respect, and belief in Allah," Abu Haiba explained.
Ripe market
Despite its recent launch in February, the channel has witnessed a boom in viewership which has gone up from a hundred to one thousand viewers in the course of one month.

Mustafa Abdel Fatah, an expert in social affairs and Islamic culture and movements at Al Ahram Foundation told AlArabiya.net that a channel like 4Shbab is bound to secure a market as many westernized Muslim youth are becoming more religious and look for alternative media that speaks to their needs as a result.

"Muslim youth are religious more than in the past and to make use of this customer base rght now is bound to yield lucrative results." he said.

Muhammed Melhem, group director for New Business Audio and Music at MBC concurred that there is a future for music networks that appropriate western art forms and offer their Arab viewers something to relate to. He spearheaded the launching of Jeddah Legends, an Arabic hiphop group from Saudia Arabia, last summer.

"Our goal here at MBC is to Arabize this western art form in ways that respects our culture and appeals to Arab youth," he told AlArabiya.net, adding that the hip hop's appeal lies in its ability to deliver a message in a powerful way.

"This type of music can cater to the modern Arab youth and give him or her the chance to map out their identity."
Our goal here at MBC is to Arabize this western art form in ways that respects our culture and appeals to Arab youth

Melhem, MBC