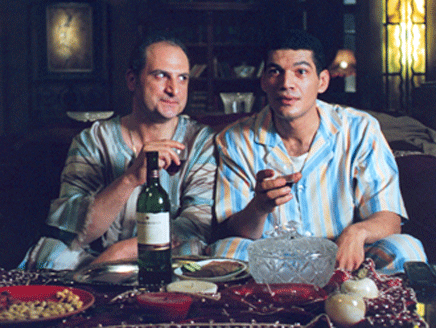 Kuwait seeks UNHRC membership for 2013-2015
In an aim to disseminate human rights culture
Kuwait has decided to run for the United Nations Human Rights Council (UNHRC) membership for 2013-2015 in aim to what it calls "buttressing and disseminating" the culture of human rights, Kuna news agency reported on Thursday.

The country's permanent representative at the U.N. Mansour al-Etebi has embarked on the UNHRC country's decision during a U.N. General Assembly Social, Human and Cultural Committee meeting late Wednesday.

Al-Etebi repeated Kuwait's commitment to spread the culture of human rights through the involvement of the country in all of the relevant international events pertinent to the development and protection of human rights and dignity.
"Out of this keenness, the State of Kuwait has decided to stand for UNHRC membership for 2013-2015. Kuwait sets the question of human rights as a key development priority out of its belief in the significance of respecting such rights and their close link to the sustainable development process", he said.

According to al-Etebi, Kuwait's human rights report in May was internationally lauded during a U.N. human rights review conference in Geneva.
Kuwait's earlier 25 books ban
Early October liberal Kuwait MPs have criticized the country's information ministry for banning books during a book fair.

A statement from the ministry said 25 titles out of 24,000 books were banned for abusing God, prophets and other religious figures. The titles included books on pornography and others "undermining" Kuwait, the statement added.

Liberal MPs saw the books' ban as breach to the Kuwait constitution, and restricting to freedom of speech.

Al-Etebi said that Kuwait is seeking to ensure protection of basic liberties by adhering to a constitution that stipulates the respect of public freedoms in different domain, particularly freedom of expression, right of criticism as per law, freedom of press, printing and publication, freedom of thought and belief, right of litigation, right of education and health and other basic services.

Among those banned were books by Alaa al-Aswany, author of the acclaimed novel "The Yacoubian Building" which has been translated into several languages and made into a film.

Also, books by Gamal al-Gitani, a revered student of the late Egyptian playwright Naguib Mahfouz, who won the 1988 Nobel Prize for Literature, have also been banned.

In September the Kuwaiti government requested Interpol to arrest and hand over an exiled Shiite man, Yasser Habib, for derogatory statements he made about Aisha, Prophet Mohammed's wife and several of the prophet's companions. Kuwait has also stripped him of his nationality.

According to al-Etebi, Kuwait did not only include human rights in its constitution and in some legislation pieces, but it also sought to entrench the values of human rights by developing the culture of such rights on all levels.

The State of Kuwait has already joined main U.N. conventions and agreements bearing on human, civil, political, economic, social and cultural rights, and child protection protocols, he added.