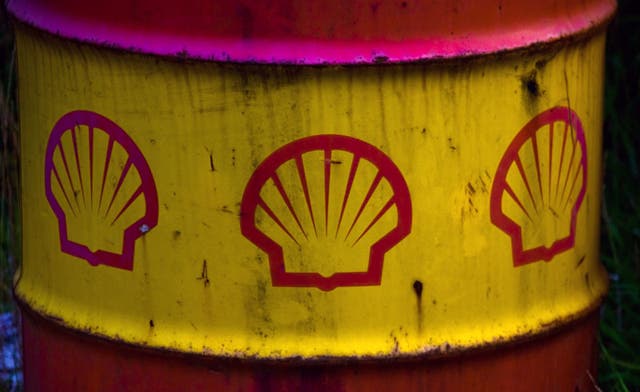 Shell, Total cut Syrian oil output amid sanctions
Oil majors Royal Dutch Shell and Total have slashed Syrian oil production as international sanctions make exports impossible, industry sources told Reuters.

The development is a further sign that sanctions begin to bite the regime of President Bashar al-Assad at a time when the international community is considering widening the sanctions against Iran, a much bigger oil producer.

Syrian oil represents less than 1 percent of daily global production but accounts for a vital portion of Syrian government earnings, which Western powers say could be used by Assad for a bloody military crackdown on the opposition.
U.S. and EU sanctions aimed at crude oil exports have warded off normal buyers of Syrian crude, which mainly flowed to Europe, causing storage tanks to brim and forcing cuts.

"The ministry has instructed all of the joint ventures to cut production significantly," said an oil industry source with knowledge of the Syrian oil sector.

A second oil industry source confirmed that this was affecting production at Shell's joint venture and a third source said it had impacted Total's investments.

Both firms declined to give an official comment.

This is the first indication that sanctions-related output cuts are widespread after British company Gulfsands Petroleum Plc said the oil ministry had asked it to cut output.

Syria produced around 350,000 barrels per day (bpd) before the unrest of which about a third was exported, with most flows going to Europe.

In a further sign that foreign interests could be jeopardized, the EU is mulling tougher sanctions on Syria which would make it illegal for international firms to maintain oil and gas investments there.

Canada's Suncor Energy, Britain's Petrofac, India's Oil and Natural Gas Corp and the China National Petroleum Corporation (CNPC) are also operating in Syria's energy sector.
Sabotage campaign
The United Nations has said Syria's government is responsible for killing more than 3,500 people during a crackdown on protests. Government opponents have targeted oil workers and infrastructure in an attempt to debilitate the key industry.

These attacks, which used improvised explosive devices, have so far had no known impact on production, according to Julien Barnes-Dacey, head of the Middle East and North Africa desk for London-based Control Risks.

"There have been a range of security issues and attacks on facilities. Most expatriates have been withdrawn from the operating fields and a number of oil company buses have been attacked," he said.

Another source said that a fire had broken out on a pipeline in the troubled eastern Deir al-Zor area sometime in the last two months, but it was not immediately clear who the facilities belonged to.

The country's main producer Syria's al-Furat Petroleum Company, of which Shell and CNPC have stakes, operates in the region but was not available for comment.

The targeting of the oil sector coincides with growing evidence that Assad's opponents are becoming better armed and more organized.

"If you can dislodge the likes of Shell then that will have a major impact on the government," said one of the oil industry sources.

Investments at risk

So far, the higher risks for international oil firms doing business in Syria have not prompted existing firms to withdraw but it could affect future investment.

Syrian oil production is in decline but it is still deemed a key base for foreign oil firms given its proximity to new oil and gas discoveries in the eastern Mediterranean, like off the coast of Israel and Lebanon, as well as the Gulf states.

"Syria is a geopolitical play for the oil companies. It's a gateway into Iraq," said one of the industry sources.

The Syrian oil ministry is trying to lure in new players to participate in a bidding round for three offshore blocks. This round has already been delayed and first submissions are due by Nov. 15, according to the ministry's website.