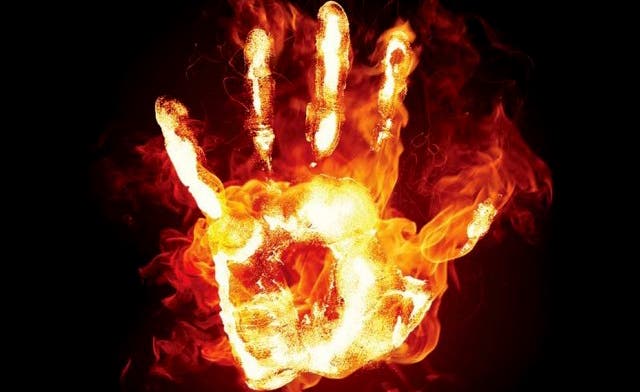 Broken dreams? Self-immolation continues in the Arab world amid economic difficulty
A dangerous new trend appears to be emerging in the Arab world. More than a year after young Tunisian university graduate turned street vendor, Mohamed Bouazizi, set himself on fire and set off revolutions across the region, self-immolation has become increasingly common.

In recent days, five young Moroccan men set themselves on fire in front of a government building in Rabat to protests unfair economic condition in their country, adding to the tally for January which also saw self-immolations in Tunisia, Bahrain and Jordan.

Following Bouazizi's suicide, at least 107 people self-immolated in Tunisia in the first six months of 2011 the BBC reported on January 12, citing figures by the head of a trauma center in Tunis, where many of the burn victims were taken.

"This is truly sad," Nabil Dajani, a professor of Media Studies at the American University of Beirut told the New York Times on January 20. "The governments are indifferent. And they still talk about democracy when there is a hierarchy of needs that should be addressed first."

Bouazizi's self-immolation on December 17, 2010 incited an uprising that toppled strongman Zine el-Abedine Ben Ali. Ben Ali fled Tunisia ending more than 23 years of autocratic rule, sparking uprisings in the region that would come to be known as the Arab Spring.

Since then, Tunisians have held their first free elections and voted a moderate Islamist government in. One would think they have plenty to celebrate but according to the BBC, the past year saw a five-fold increase in the number of people setting themselves alight across the North African state.

Arabs, either inspired by the story of Bouazizi or driven to desperation by the continued lack of economic opportunity, are pouring petrol over themselves and suffering the consequences.

However, the world is no longer paying attention. Arab newspapers and TV channels have devoted little time to the people who self-immolate or to the reasons why they resort to such desperate measures.

The rise of the practice also explains how little the Arab revolts have changed some of the conditions that led to mass unrest in the first place. Economic conditions in much of North Africa and the Middle East are as tough as before in some countries, like Egypt and Libya, they have even grown worse.

This year so far has seen a middle-aged Jordanian man, facing massive debt, commit suicide by self-immolation. Last week in Bahrain, a 59-year-old woman burned herself to death on the roof of her building. Seven other people set themselves alight in Tunisia and Morocco.

The five Moroccans were acting in protest of soaring unemployment rates, particularly among young university graduates. They had been part of a sit-in at an administrative building, where fellow protesters had been bringing them food and water until the police stopped them two days ago, The Associated Press reported. Only two of the five men were successful in immolating themselves and are currently in serious condition in hospital.

The unemployment rate is just above nine percent in Morocco but almost doubles to 16 percent among university graduates and surpasses 30 percent for people under the age of 34. The five men were part of an "unemployed graduates" ongoing protest. About 160 people had occupied the building that belongs to the Ministry of Education.

In Tunisia unemployment rising and the country's critical tourism sector taking a hit following the uprising, life is getting harder for many Tunisians. Jobless figures jumped from 600,000 in 2010 to 850,000 in 2011 in a country of 10 million people.

"The living conditions of so many have become miserable," Jihad al-Khazen, a columnist with Al-Hayat, a pan-Arab newspaper told The New York Times. "It is the result of desperation, and a feeling among many in the
Arab world that their own lives have lost their value," Khazen said.

Morocco's newly government announced an economic plan last Thursday, that would mainly rely on the private sector to produce jobs rather creating government jobs as many of the unemployed say they want .

Government spokesman and information minister Mostapha Khalfi said the new program aims to meet the people's expectations and deal with various social issues by introducing relevant policies in aspects such as housing and education.

In Tunisia protests have continued despite democratic elections being held in late 2011.

In December Tunisia's new president asked for a six-month political truce and a moratorium on strikes and protests, warning that otherwise the country would be committing "collective suicide."

One year later, the cost of the revolution to Tunisia's economy stands at between $ 5 and $8 billion, nearly 10 percent of the country's GDP.
Foreign direct development has fallen by 20 percent and more than 80 foreign companies have shut down their operations in the country.

Following the peaceful elections held in October, the new Tunisian leaders vowed to pursue business friendly policies, put an end to corruption which had cost the country $1 billion annually according to the Global Financial Integrity Foundation, and implement programs to support a modern competitive economy.

Priorities included creating job opportunities, promoting economic activity though fiscal incentives, and policies to revitalize the tourism sector. The government also vowed to make social aid more effective and increase public spending by an estimated 11 percent.

Until the realization of these new policies, it seems some Tunisians will continue to set themselves on fire in a desperate attempt to bring attention to their plight.

(Written by Sara Ghasemilee)