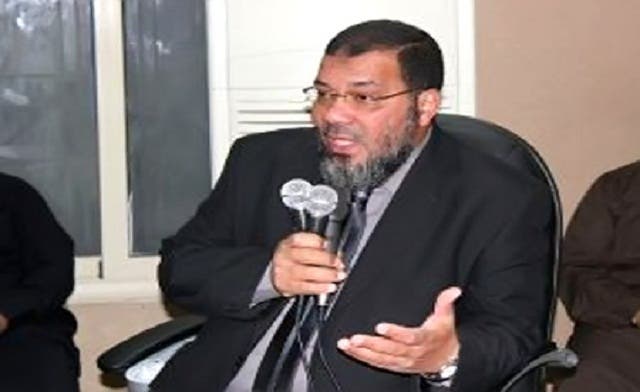 Egyptian deputy parliament speaker vows to avenge revolution martyrs, lists legislative's priorities
Egypt's First Deputy Parliament Speaker Ashraf Thabet vowed to make sure the first post-revolution parliament would take the necessary measures to prosecute all those responsible for killing or injuring the revolutionaries.

"The revolutionaries have to be avenged because it is thanks to them that we are now members of parliament. This could never have happened during Hosni Mubarak's time," Thabet told the talk show 90 Minutes on the Egyptian independent satellite channel al-Mehwar.

Thabet, who also heads the fact finding committee in charge of investigating violence against protestors, said the committee will start its work as soon as its sub-committees are formed.
"Each member of the committee and its sub-committees will be assigned a special role so that at the end we have all the information needed and which includes the sequence of events since the beginning of the revolution."

Thabet said that even cases where suspects were found innocent will be investigated by the committee.

"Meanwhile, the committee will also be working on knowing the whereabouts of people who disappeared at the time of the revolution and are still missing."

In addition to making sure that anyone involved in killing or injuring innocent civilians is prosecuted, Thabet stressed that the new parliament will work on eliminating the reasons that ignited the revolution.

"This should include financial, political, and social corruption, flawed laws and legislations, and the problem of slum areas."

Thabet found an alliance between the Salafi Nour Party, to which he belongs, and the Freedom and Justice Party, the political wing of the Muslim Brotherhood, quite unlikely.

"We did not have an alliance during the elections nor do we have one now. The Nour Party has good relations with the Freedom and Justice party and all other parties in the parliament."

Those good relations, he explained, were what made electing a parliament speaker and two deputies a smooth process.

"The parliament speaker was from the Freedom and Justice Party since it has the majority and the first and second deputies came from Nour and Wafd, respectively, in accordance with their ranking in election results."

Thabet added that the new parliament is entirely different from the 2010 one in the sense that it is no longer a subordinate of the government and the executive power.

"The former ruling National Democratic Party monopolized the parliament in several ways especially through rigging and thuggery and allowed no other party to take part in the political process."

On the contrary, he pointed out, the new parliament is a body assigned with issuing legislations and monitoring the performance of the government.

"It also contains representatives of all political powers such as Islamists, revolutionaries, liberals, and independents."

Saad al-Katatni, the new parliament speaker, declared Ashraf Thabet first deputy after getting 429 votes.

Thabet, holder of a B.Sc. in agriculture and a B.A. in law, was secretary general of the Membership Affairs Committee in the Nour Party, is a preacher in several Egyptian mosques, and has taken part in several charity projects across the country.


(Translated from Arabic by Sonia Farid)