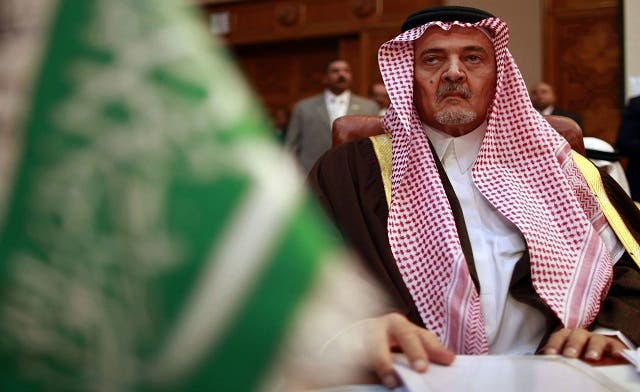 Saudi Arabia shuts embassy in Syria, withdraws staff as deaths mount
Saudi Arabia has shut down its embassy in Syria and has withdrawn all its staff and diplomats, the foreign ministry announced Wednesday in a statement carried by state news agency SPA.

"Due the developments in Syria, the Kingdom of Saudi Arabia has shut down its embassy in Damascus and withdrawn all its diplomats and staff there," said the statement.

Saudi Arabia, which has repeatedly pressed for world action against Damascus and called for rebels to be armed, was one of six Gulf monarchies to expel Syria's ambassadors and withdraw their own in February.

At least 8,500 people, most of them civilians, have been killed since the uprising against Syria's President Bashar al-Assad began in March 2011, according to the Syrian Observatory for Human Rights monitoring group.
The Syrian Revolution General Commission reported that 77 people killed by security force gunfire across Syria on Wednesday, according to Al Arabiya.

On the ground, Noureddin al-Abdo, an activist in Idlib, confirmed the rebellious city in northwestern Syria had fallen on Tuesday night after a four-day assault by regime forces.

The outgunned, rebel "Free Syrian Army (FSA) has withdrawn and regime forces have stormed the entire city and are carrying out house-to-house searches," said Abdo, reached by telephone from Beirut.

The army launched a major offensive in Idlib province near the Turkish border on Saturday, bombarding the city and sweeping into rural areas in a bid to root out armed insurgents.
Cameron calls for international concern
Meanwhile on Wednesday, British Prime Minister David Cameron called on the international community to document the atrocities being carried out by the Syrian government against its people to ensure justice is done.

"We must document the evidence so that those guilty of crimes may be held responsible, whatever it takes," Cameron, who held talks at the White House with U.S. President Barack Obama, told reporters at a joint press conference.

"We should be clear, what we want is the quickest way to stop the killing," he said, adding was needed in the country was a "transition rather than revolution or civil war."

Obama also called for world leaders to speak with one voice against the regime in Damascus.

"The best thing that we can do right now is to make sure that the international community continues to unify around the fact that what the Syrian regime is doing is unacceptable," Obama said.

"It is contrary to every international norm that we believe in and for us to provide strong support to continue to talk to the Russians, the Chinese, and others about why it is that they need to stand up on behalf of people who are being shelled mercilessly," he said.

Russian Foreign Minister Sergei Lavrov on Wednesday criticized Assad for the "big delay" in reform in Syria, saying Damascus was failing to swiftly follow Moscow's advice.

Chinese Prime Minister Wen Jiabao called for an immediate truce and for protection of civilians, adding: "China respects the legitimate aspirations of the Syrian people for change and for the pursuit of their own interests."

However, it was not immediately clear whether both powers were any more likely to back any new UN resolution on Syria. China and Russia have said the past UN resolutions were unbalanced and only sought to replace Assad.

"You're now seeing public statements, both from Russia and from China, that are quite clearly saying that they are not interested in protecting Assad, that they are not interested in anything but something that ends the violence," U.S. State Department spokeswoman Victoria Nuland said, according to AFP news agency.